CEO's COMMENTS
Fourth quarter - a strong finish to a fantastic year  
I would summarise the final quarter of the year as exceptionally strong. Total sales rose by 35 percent, 22 percent of which was organic growth. We achieved profit growth of 40 percent owing to excellent organic growth and the acquisitions made, which overall have performed as expected. Once again we had a quarter in which all our business areas generated an EBITA margin of over 10 percent.
The Components business area enjoyed excellent growth in volumes and increased demand in most major customer segments. The Energy business area performed well, even taking account of a weak final quarter last year, with sustained competitive, strong market positions. The Industrial Process business area grew significantly, particularly outside the Nordic region and in the marine segment, resulting in excellent growth in profit. Power Solutions enjoyed good demand and generated solid growth in volumes overall.
Full year – better than expectations
I'm proud to say we have achieved yet another record year, exceeding our own ambitious expectations. I would like to express my gratitude to all the Addtech Group employees for their great efforts and commitment over the past year. Full-year sales passed the SEK 10 billion milestone, which corresponds to growth of 26 percent. Of this, approximately 11 percent was organic growth, compared with 5 percent last year. The strong economic conditions have, of course, contributed to organic growth over the year, but the growth we have achieved is also a clear indication that our focus on constantly increasing the added value we provide for our customers is generating results. We are also seeing that our own brands and customised solutions are growing versus trade products.
Profit rose by 29 percent and the operating margin continued to improve. Return on working capital (P/WC) was 53 percent, the same as last year. It's worth mentioning that the sharp growth in volumes has tied up more working capital than we had wished, although it's pleasing to see that all business areas have contributed to growth and profitability.
Market development – demand holding up
Demand for our products and solutions has been high throughout the year on most geographic markets. In the Nordic region, sales increased steadily in Denmark and Sweden. Norway and Finland showed a slightly higher rate of growth. Addtech is also growing outside the Nordic region, which is in line with our objectives. With regard to customer segments, demand remained strong for production components and solutions for special vehicles, machinery production, electronics and wind power. Demand for aftermarket products for the forest and process industry increased, as did sales to the manufacturing industry. Performance was particularly strong for products relating to emissions measurement and purification, which accounted for around half the Transport segment. Sales of electricity-related products to construction and installation customers remained stable at a high level, while demand for infrastructure products rose.
| | |
| --- | --- |
| Dynamisk graf: Sales per customer segment | Dynamisk graf: Sales per geographic market |

Acquisitions – good opportunities for further acquisitions

Acquisitions are a key part of our growth strategy, and during the year we acquired 14 companies and additionally four more after the end of the financial year on a total of eight different geographic markets. In total, these 18 acquisitions contribute annual sales of approximately SEK 1,420 million and add around 370 new employees to the Group. Owing to our healthy financial position and a strong pipeline, we see good opportunities to continued acquisitions in both the Nordic region and other geographic markets.
Outlook – continued development of operations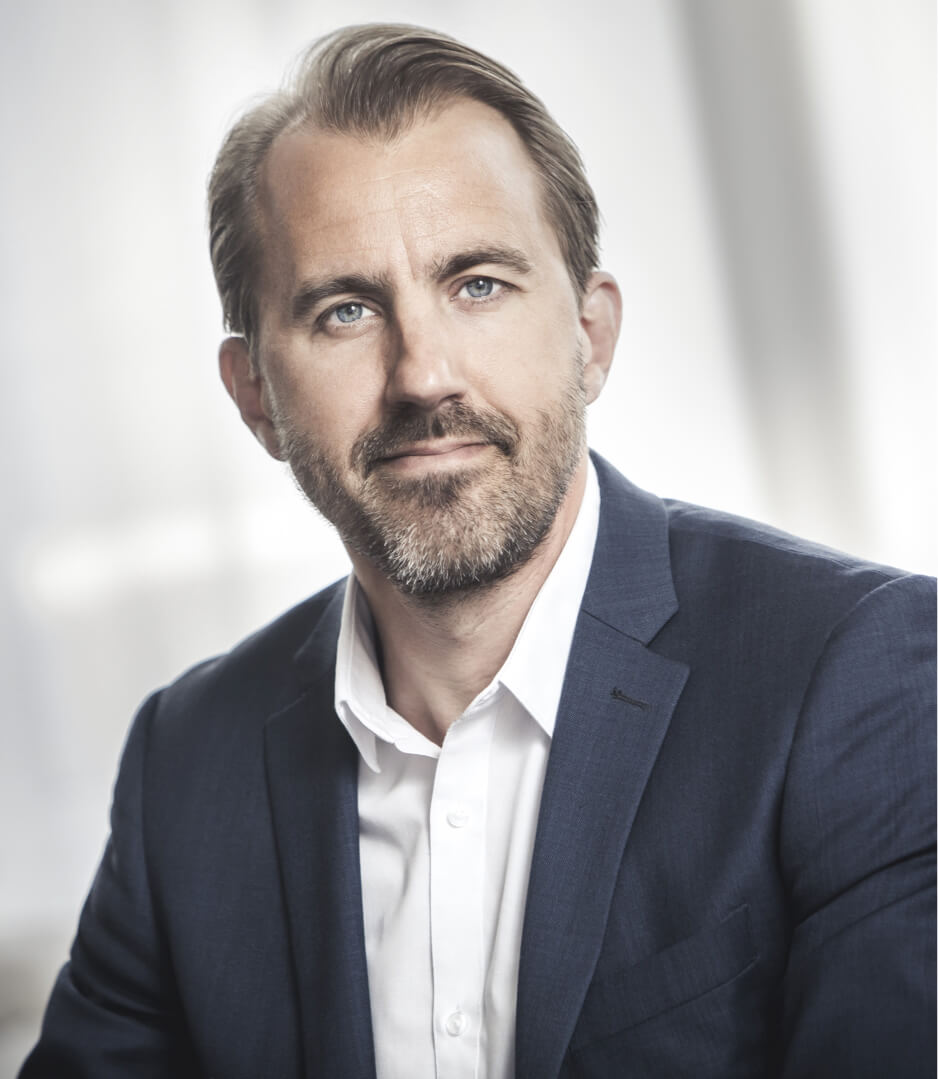 Demand is holding up in most of our customer segments. We see no clear indications of an economic slowdown. However, the operating environment remains complex and, in many areas, uncertain, and we are monitoring both regional and international developments closely. 
Supported by our business model and strong entrepreneurial culture, we see significant growth opportunities in structurally driven areas of development such as environment and climate, infrastructure and Industry 4.0. We also note that our long-term strategy to continually develop and expand the scope of our operations is generating the desired results regarding greater diversification in terms of geographic areas and customer segments. This provides us with both new business opportunities and also spreads our risks. 

Our fifth business area, Automation, has been in place since 1 April, along with a new Group management in which all our business areas are represented. All in all, we are well positioned for the future and my colleagues and I are looking forward with confidence to the 2019/2020 financial year.

Niklas Stenberg
President and CEO
Latest updated: 5/15/2019 8:26:03 AM by eva.skoglund@addtech.com